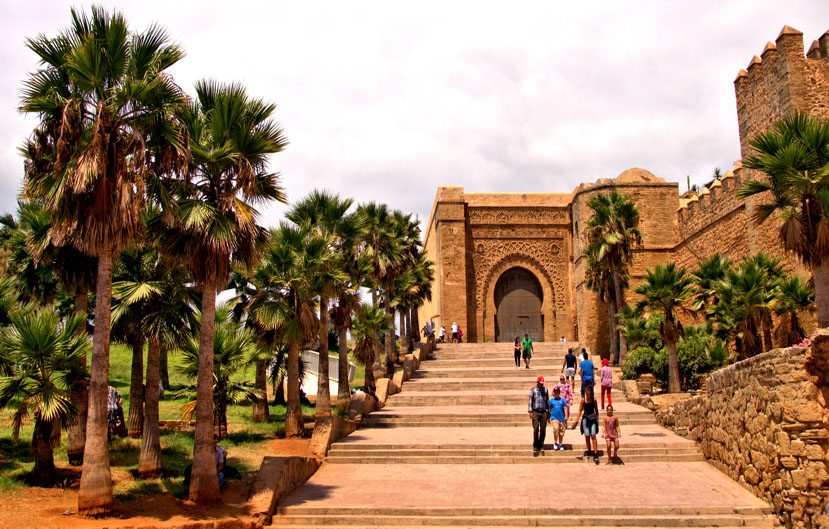 Kasbah-of-the-Udayas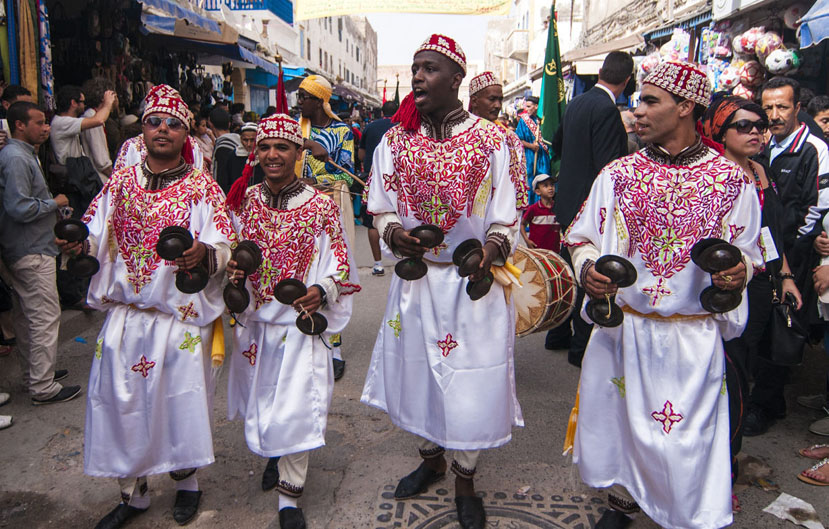 Music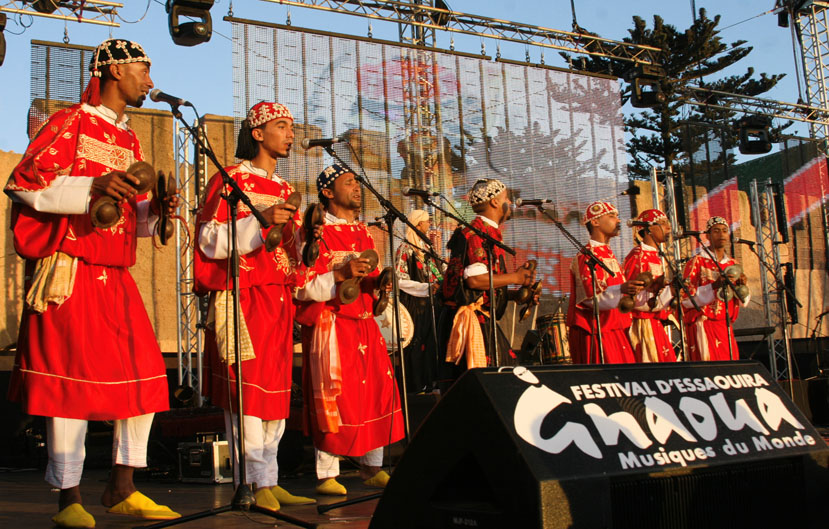 Gnaoua World Music Festival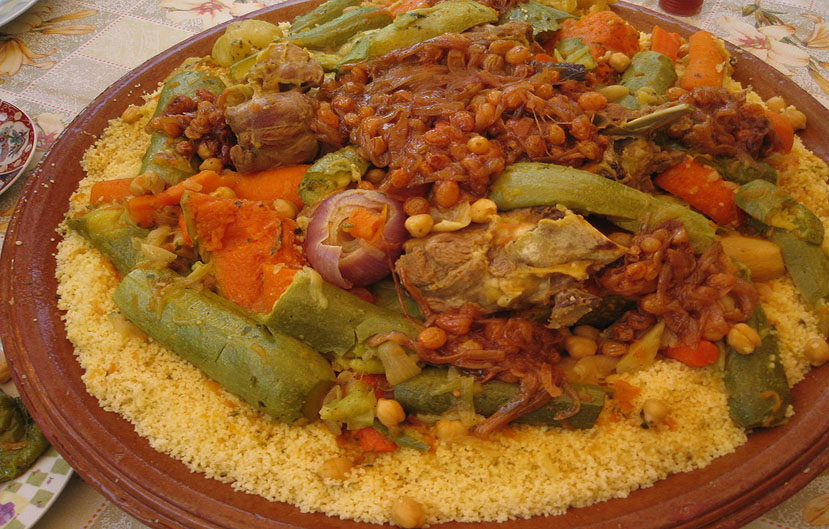 Cuisine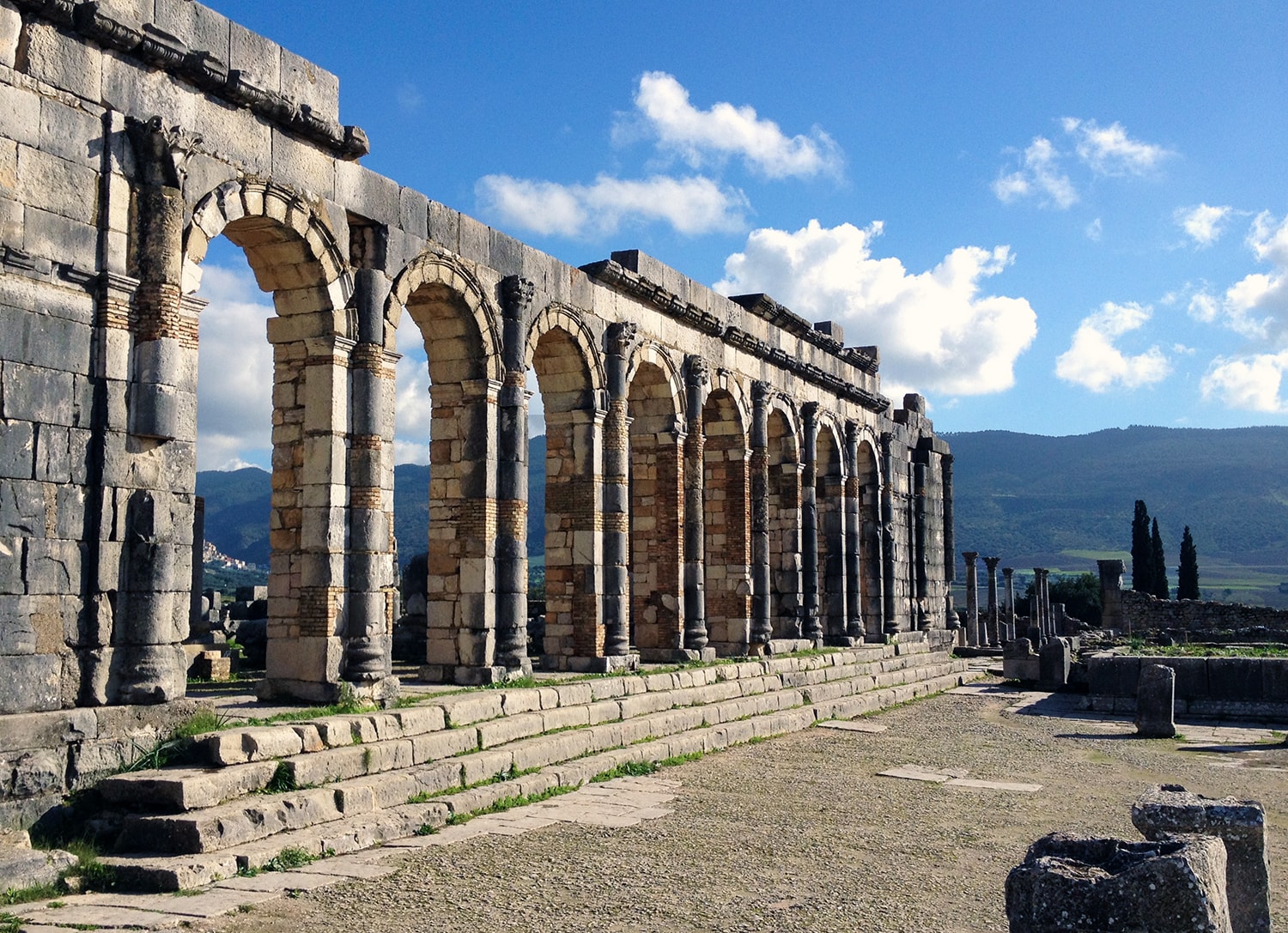 Volubilis
Kasbah-of-the-Udayas

The Kasbah of the Udayas is the citadel or fortress in Rabat, Morocco. It is located at the mouth of the BouRegreg River opposite Salé. It is a tightly packed neighbourhood bustling within narrow walls and lined by whitewashed houses built by Muslim refugees from Spain. The perfect spot to breathe and relax is at the Plateforme du Semaphore overlooking the river and the ocean. Whilst here one can even indulge in the Andalusian Gardens where the local life of the city unfolds. This magnificent Almohad-built structure was declared a World Heritage Site in 2012.

Music

We all imagine a specific melody at the mention of Arabic music and we owe this reflex of ours to the various movies depicting Arabic culture using a range of set soundtracks. Walking through Moroccan streets is like walking in a movie where you are surrounded by tunes and songs whooshing past you. The Moroccans are a people who love their melodious descendant and have made a great effort in expanding it while keeping it intact. From the very traditional Berber music to international fusions with Spanish, Algerian and Sufi music, Moroccan music can last from 2 minutes to a 4 hour long Nuba. You can expect men humming to the estranged strumming of a Moroccan guitar in a shy market corner. One can even say that the country expresses itself through music.

Gnaoua World Music Festival

Being a country driven by music it is comes of no surprise that Morocco has a World Music Festival. Although it is labeled as a Gnawa music festival, participation by foreign artists holds true to the festival's name. One can dance along to a plethora of collaborations of pop, jazz, rock and Gnawa musicians. A stage crowded by a European instrument being backed by Gnawa beats and traditionally clothed dancers is something to look forward to. Even a four day June festival isn't enough for it is a musical dawn each year in Morocco.

Cuisine

Influenced by European, Mediterranean and Moorish cuisines, Moroccan cuisine has long been considered as one of the most diversified cuisines in the world. Morocco, home of the famous couscous, infuses its food with a perfect balance of rich spices and herbs including saffron, mint, cinnamon, ginger, paprika; most of which tend to be homegrown. Their cuisine extends to delicious herb pastes making it a full fledged Moroccan party in your mouth. According to one of the religious Islamic laws, consumption of pork is forbidden shifting their culinary art to chicken and beef. Tagine, a slow cooked chicken stew, is often considered as the national dish. However, one must look out for zaalouk (a smoky aubergine puree) at the start of every meal. Their food, like their language, carefully inculcates their faith. One example of this is the hearty lamb broth of Harira with which they break their fast everyday at sunset during the holy month of Ramadan. And who can forget dessert? Every market place is bursting at the seams with bakeries displaying freshly baked Moroccan sweets like cardamom-infused briouats. All said and done, they love their tea. There is often an art involved in the pouring of the tea. Higher the pour, better the tea.

Volubilis

An ancient Roman city nestled in the city of Meknes, Volubilis is the farthest extent of Rome's Imperial Road. A huge arch towers over you followed by a chain of magnificent mansions. This World Heritage Site is known for its unique Roman mosaic work with the use of motifs. Standing on extremely fertile land, it used to be a hub for the growing and pressing of olives. Like any other great structure, Volubilis has a history of it's own, wherein it's possession oscillated from one dynasty to another. The Roman city's troubled past finally came to a halt when the French took over and unraveled it's beauty to the rest of the world. Today it is one of the best preserved Roman sites outside the empire.