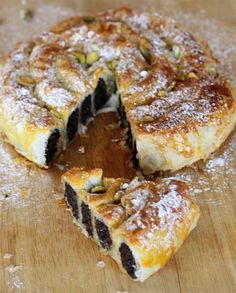 Deserts and Pastries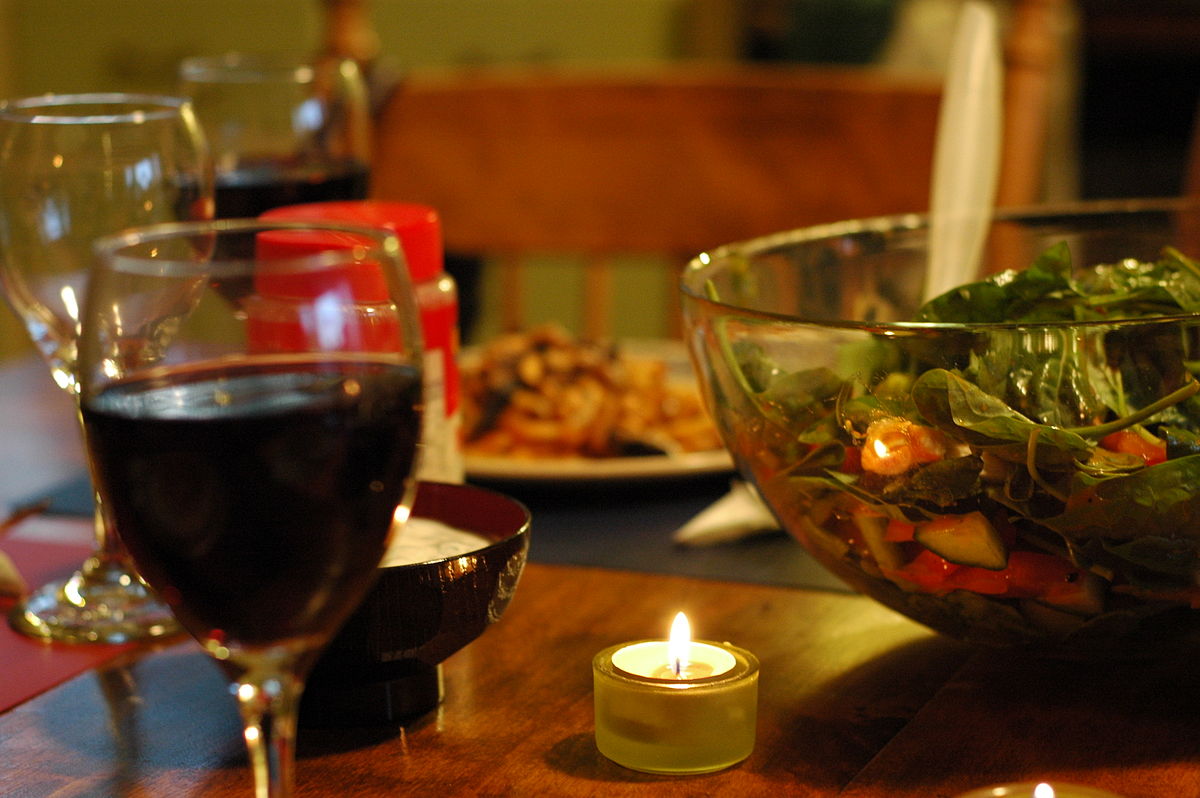 Wine and Beer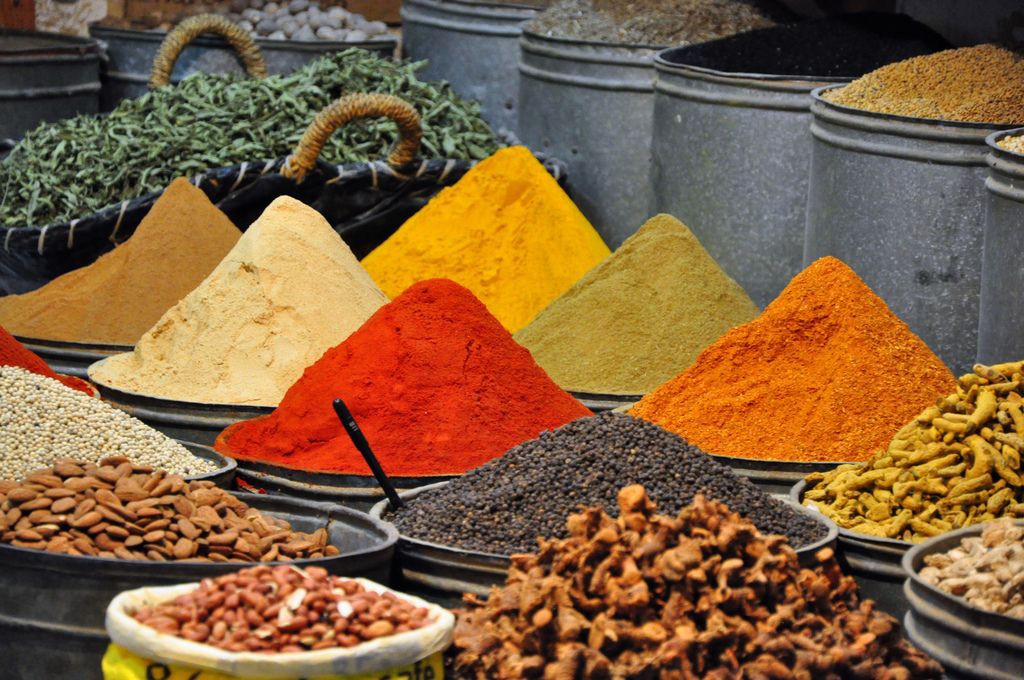 Spices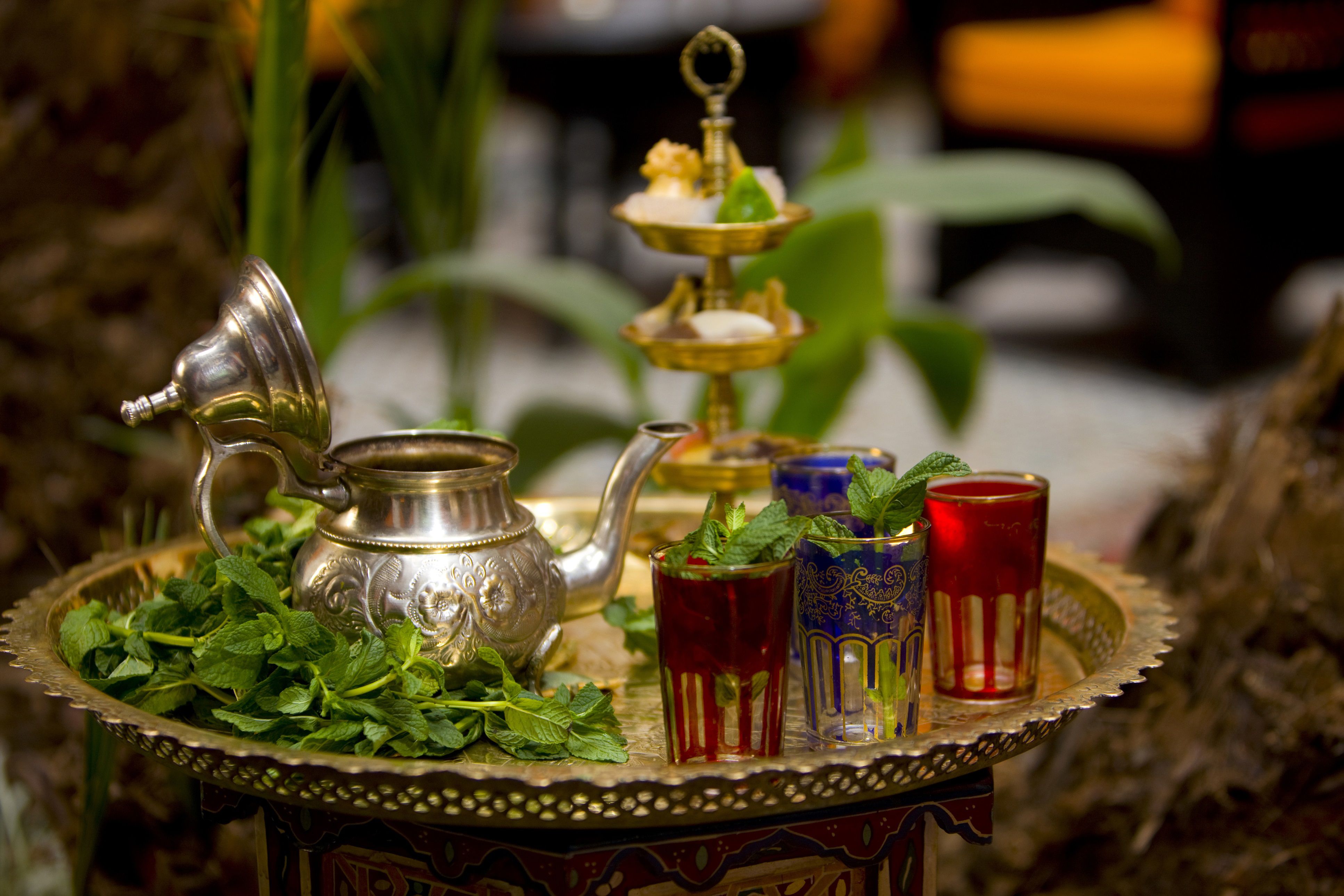 Mint Tea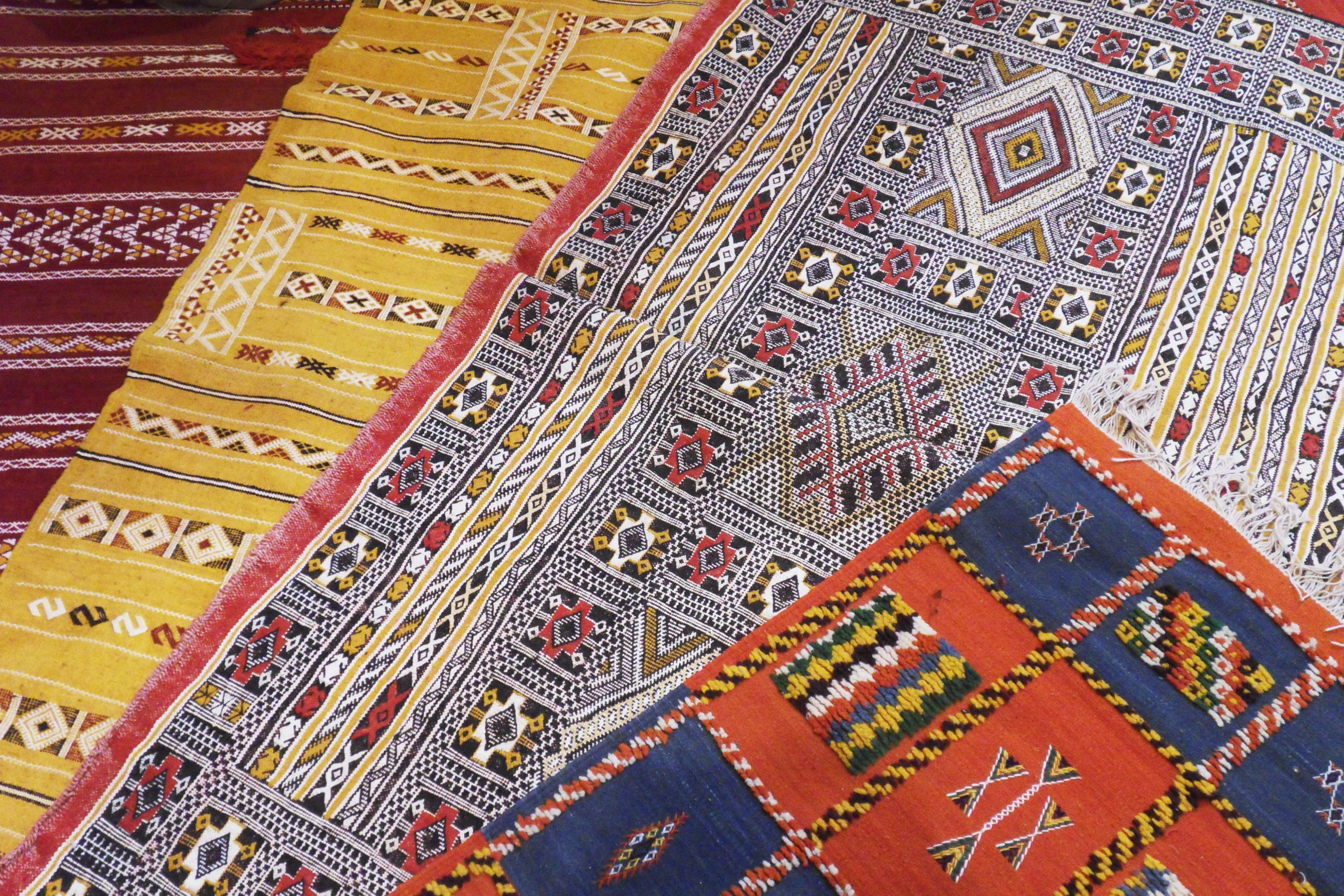 Moroccan Carpets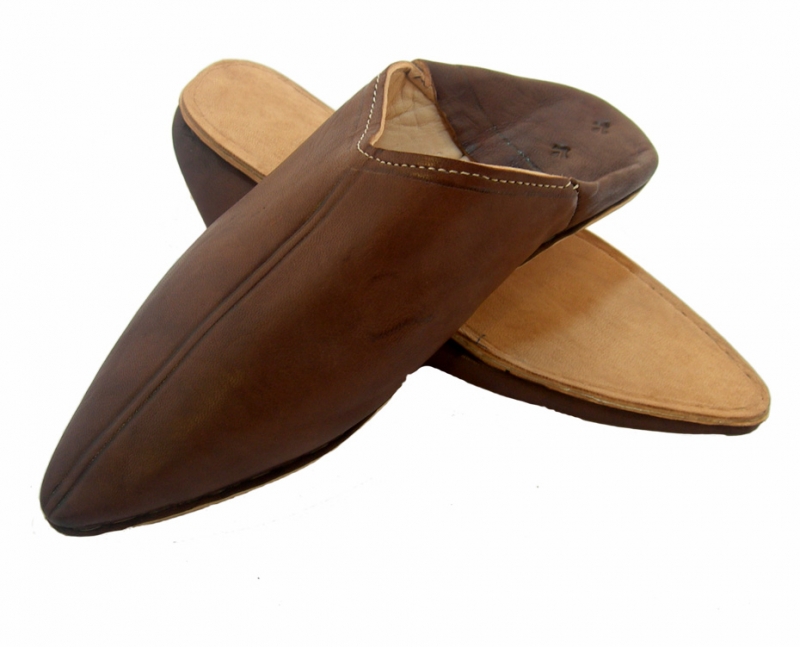 Babouche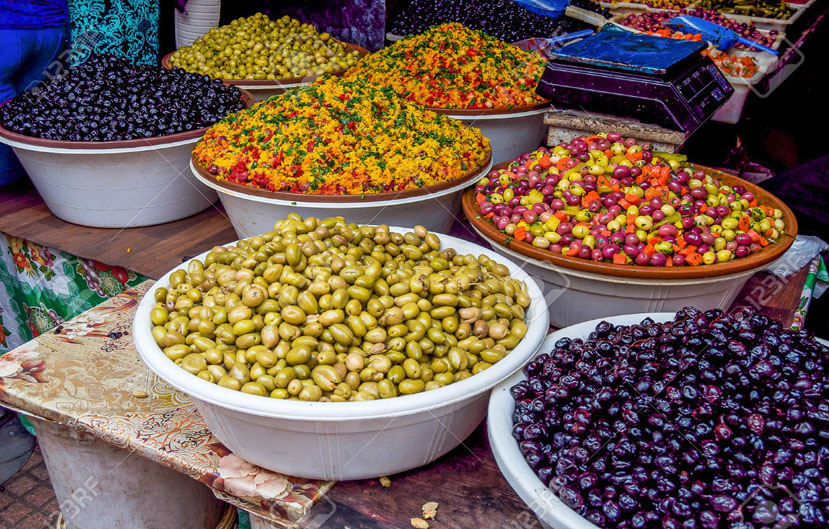 Olives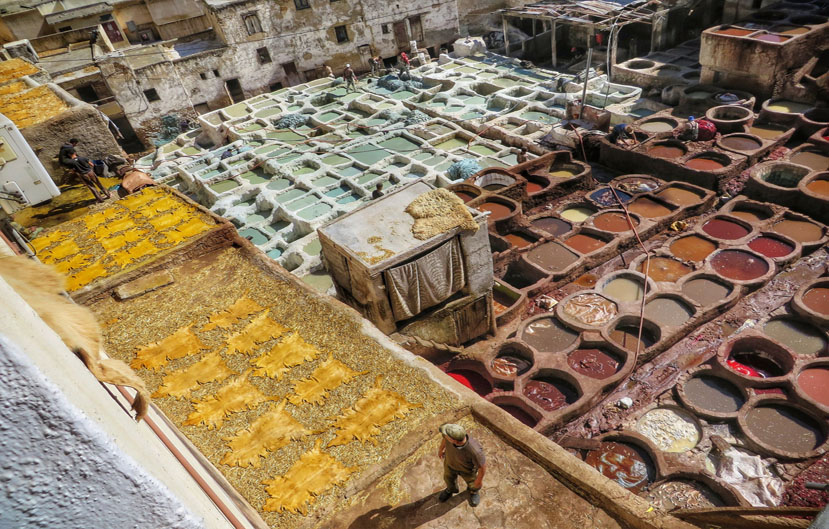 Leather ware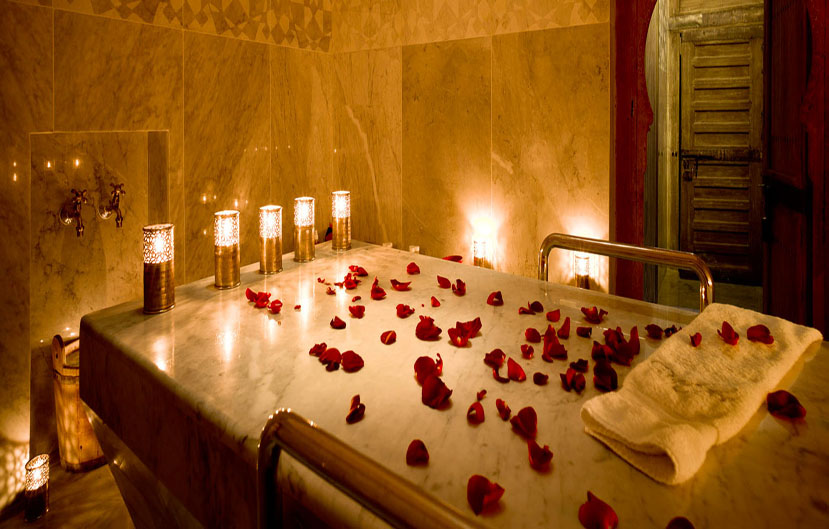 Hammam
Deserts and Pastries

Bakeries are scattered all over Moroccan streets. Running into one and not trying "mssemen", "batbout", "harcha" or "baghir" would be a sin and an insult to all the beautiful Moroccan women who are the only ones with the ability to kill with a pastry.

Wine and Beer

Contrary to popular belief Morocco is known for its wine production owing to the 30,000 acres of land dedicated to it. Along with the usual reds and whites, Morocco has something completely unheard of to offer. A grey wine! If you're confused about which one to buy, Domaine Sahari –all colors--- is the most recommended. Coming to beer, the brand "Speciale" is the most commonly consumed. Stork is also another option and then of course the rest of the range of imported beers.

Spices

Spices are essential to Moroccan cooking and known for their medicinal value.

Mint Tea

Mint tea, the national Moroccan drink is served in homes, markets and at celebrations.

Moroccan Carpets

Ever seen those colourful carpets on Pinterest or Instgram? Well, we have Morocco to thank for those vivid handmade carpets and rugs. Shops are lined in market places selling these rugs with a wide range of colours, patterns, material and designs to offer. Haggling is a must and one can even get customized carpets and have them shipped. Having a bright Moroccan carpet on your floor will always make you cherish your stay, don't you think so?

Babouche

French for slippers, babouche as known in the Kingdom is called "belgha" in Moroccan. These shoes are what Moroccan children, women and men have been wearing for centuries. The shades of colours and the plethora of designs almost make it seem like no two pairs are the same. These shoes have gained insane popularity worldwide with international actors and actresses incorporating them in their western style because that's just how tasteful Moroccan babouche is.

Olives

Olives are a must with any Moroccan meal. Regardless of whether you want them or no, they are at your table, Souks have heaps of olives stacked up according to their kind and use. Stocking up on a year's supply of olives while you're shopping will surely go a long way.

Leather ware

Leather work is one of the most beautiful and significant aspects of the Moroccan handicraft industry. Different provinces make different kinds of leather. However, all of them are equally excellent in quality, so much so that they are exported all around the world. Shoes, bags, belts, etc in leather make for some of the most niche things you will buy at a souk.

Hammam

A hammam is a public steam bath where people go to relax, exfoliate, rejuvenate and cleanse themselves. A public bath may not sound very exciting or hygienic but the Moroccans know how to keep it classy. This hot bath is followed by a massage so good that you may not feel your bones at the end of it. The décor of these baths often have a mysterious touch to them, adding to your magical Moroccan experience. In most villages it is a weekly ritual turned into a social gathering by the participation of men, women and children. Sometimes women sit for hours chatting away to glory. It seems like the perfect day off from all the rough housing Morocco can bring you.