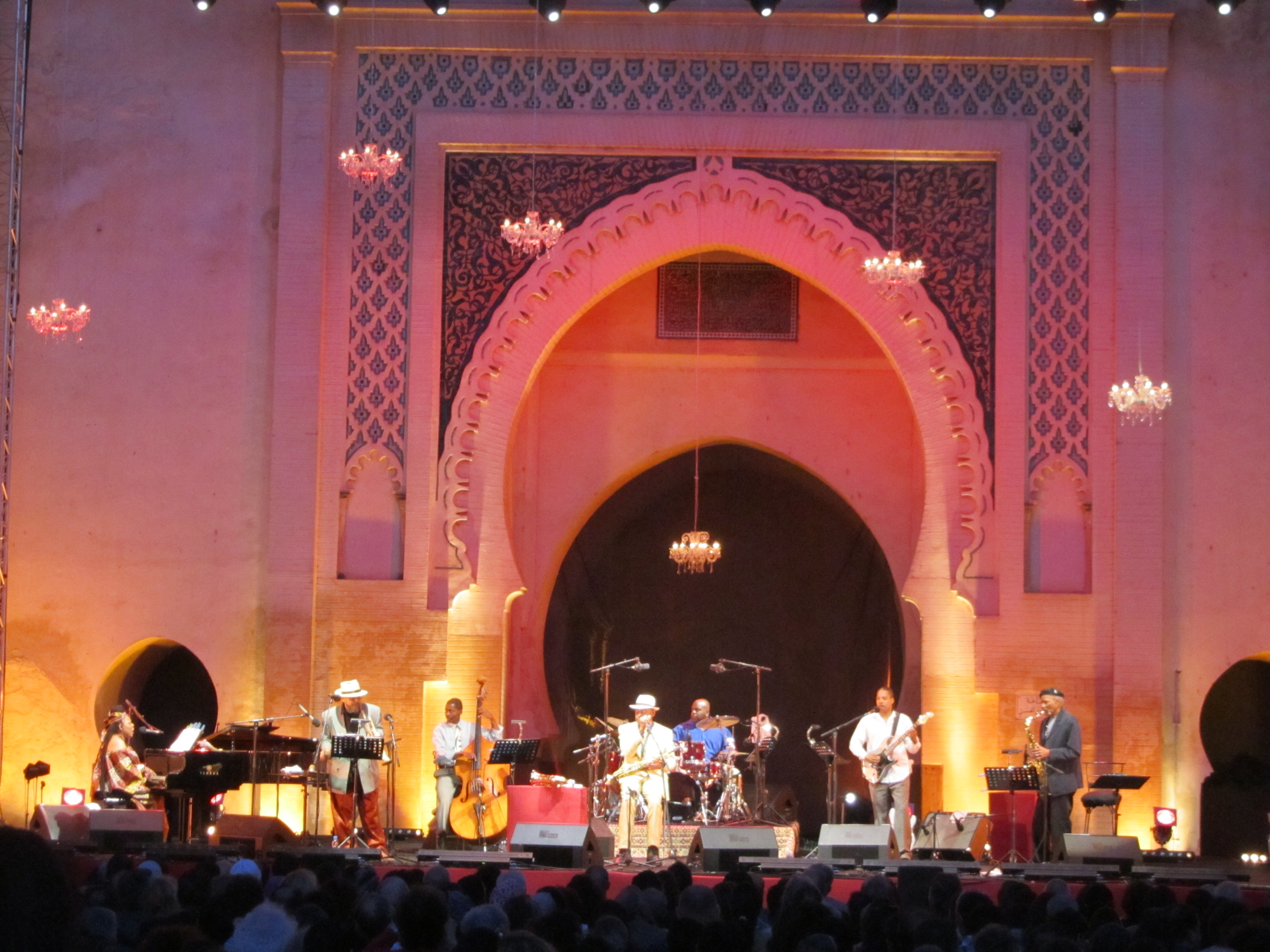 Fez Festival of World Sacred Music Festival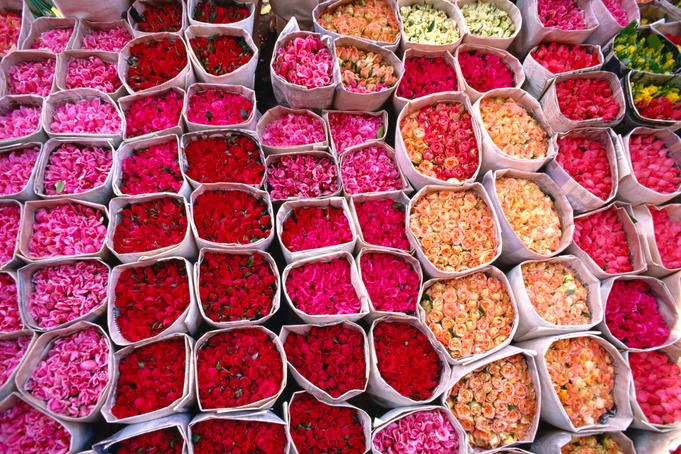 Kelaa-des-Mgouna Rose Festival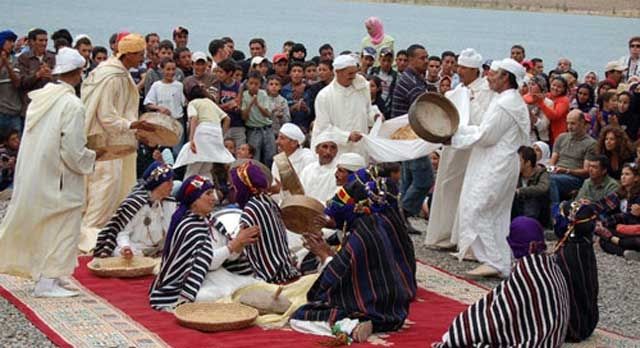 The Imilchil Wedding Festival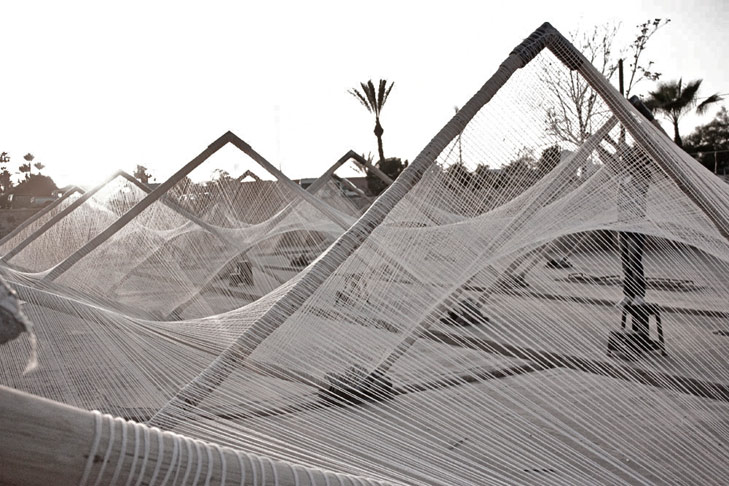 Marrakech Biennale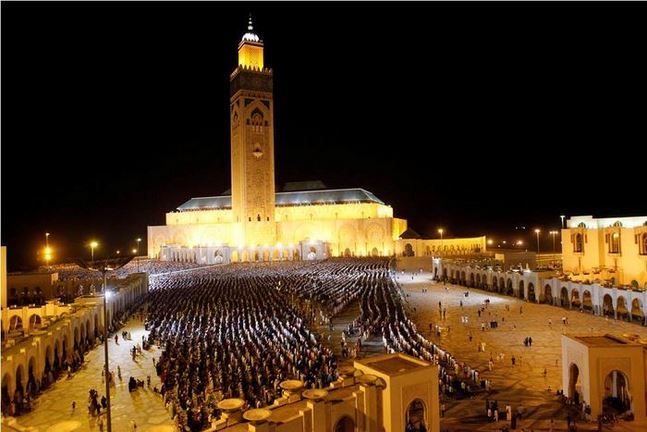 Ramadan and Eid al-Fitr
Fez Festival of World Sacred Music Festival

This 9 day long festival offers a huge selection of open air concerts ranging from Iranian musicians to mystic chanters and dancers. A celebration of Fez culture is also held at the same time which is a great chance to witness the local culture rejoicing traditionally in the beautiful walled city. Staying in a typical house in the Fez Medina takes you one step closer to their hospitality and good hearted nature. So if you are looking for a night filled with great music accompanied by slowly sipped mint tea and finger licking good food, this festival is where you have to plant yourself

Kelaa-des-Mgouna Rose Festival

Morocco is country washed with sharp shades of browns, greys, yellows and whites. However, pink takes over in the month of May with the celebration of this Rose festival. One knows that the roses have been harvested as their scent looms in the air. This festival lasts for two whole days and streets are lined with shops selling roses in huge quantities. As the rose parade rolls in people indulge in traditional singing and dancing which ends with a Miss Rose Pageant.

The Imilchil Wedding Festival

Imchil is a lake plateau located high up in the Atlas Mountains. This small village houses a marriage festival. Odd, isn't it? Well legend says that two lovers belonging to enemy families committed suicide for their love and their sacrifice created two lakes. To honour this story, every year young girls ,dressed in their finest, dance for hours and young boys, accompanied by their friend to overcome shyness, attend in hopes of finding true love. Usually a wink or wave exchanged between the two is a sign of interest and holding of hands is a sign of selection. This three day long festival can be experienced by living in tents close to the plateau village. The expression of young love is truly a sight to be seen.

Marrakech Biennale

The Arts festival in Marrakech, now the Marrakech Biennale, is the first major Trilingual (English, Arabic & French) festival in North Africa. It focuses on cutting-edge contemporary Visual art, Literature and Film. It consists of a main Visual Arts Exhibition, other arts exhibitions, installations and happenings, discussions, debates and screenings based in the eclectic venues and settings that Marrakech has to offer. Morocco, a country known for its involvement in the arts, has a lot to show for it's hardwork.

Ramadan and Eid al-Fitr

The idea of celebrating sometimes differs for Moroccans. One of their most important and widely practiced festivals involves fasting. In the ninth month of the lunar year, they abstain from all kinds of enjoyment and pleasure including food and water. Their philosophy behind this is to refocus attention on god and purify one's soul. They break their fast with the festival of Eid al-Fitr which lasts for several days and revolves around grand feasts and quality family time. It really is a sight to see their self-control and the month end festivities.